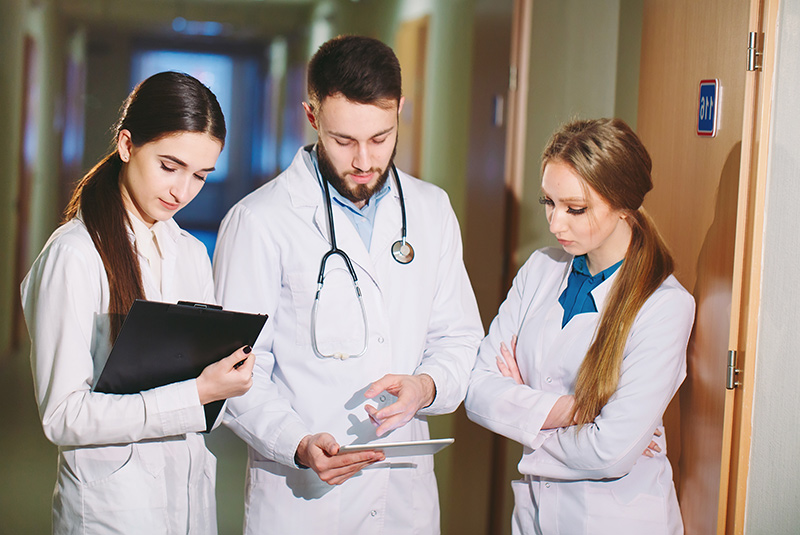 A legal team or an attorney may have to deal with many cases such as medical negligence, malpractice, personal injury, workers' compensation and more. To prove negligence, causation, and damages, the injured person's medical records are vital. Retrieving, organizing, and analyzing these records can be quite time-consuming for busy attorneys. A practical alternative for them is to consider the support of experienced medical review companies to get the analysis and review process done.
The team has to collect diverse types of records to prove the case such as admission information/summary, discharge summary, physician's progress notes, emergency room records, consultation reports, laboratory reports, treatment and medication sheets, and nursing treatment records. Consider collecting records just prior to and after the suspected incident that provide clear documentation of the person's medical condition, the extent of the suspected injuries, and indicates any probable long-lasting complications.
The American Bar Association recommends the following key tips to make the record-retrieval process more efficient and effective –
Get the Patient's Permission
It is important to obtain proper authorization from the patient to request the records, as hospitals require a HIPAA (Health Insurance Portability and Accountability Act)-compliant authorization signed by the patient or their legal power of attorney, to release records. Most providers have their own rules and require their own authorizations.
Receive Records from the Correct Custodian
It is important to do your research and get the right address of the destination where the record request must be sent. Sending the request to the wrong place, for instance, the billing department will not be of any use. It is necessary to recheck whether the request for records is sent within the provider's facility, at the correct location and then verify by phone. Also ensure that you are receiving all the required records.
Be Specific about the Request
Make sure to know the scope of the request and be specific. For instance, even if the requirement is to get a list of medications provided to the individual during a hospital stay, the date of the hospital visit can also be requested along with this information. Each record and record page comes with a cost and so specifying the scope of the record request can reduce costs too.
Know the Medical Providers
Each provider has different requirements, their own unique method of managing records, release-of-information authorization document and fee requirements. So, it is best to learn more about the concerned providers, and their specific requirements before submitting a records request.
Track the Request
Turnaround time to fulfil record requests could vary based on the location, type, and size of the facility. Errors can also happen such as requests being misplaced or incomplete details being provided. All such issues can be rectified to a great extent by managing requests with regularly scheduled follow-up calls and thus reminding the custodian of records that the records requested have not yet been received. Check whether the request is error-free, as a single error may lead to a delay in getting the request processed. Make sure to track the request status to stay informed, ensure that turnaround times are as short as possible, and that case deadlines are not missed.
Effective Medical Record Organization
Even if you receive all the requested records, it is important to organize them to use effectively and support your litigation needs. Medical record analysis begins with accurate medical record organization, which helps to easily determine if you have all the necessary records, and identify missing or duplicate records or any with inconsistencies. The medical record organization process in reliable record review companies include key steps such as:
Unitization – Here, the medical records are reviewed to assess their logical document boundaries and group them based on elements such as physician visit, date of procedure and more
Consolidation – Any duplicate or documents that are not essential are separated or removed as per the client's preference
Coding and Indexing – Key information such as dates, provider or facility names, medical record types, and more are noted for use during keyword searches. Customized indexing fields are also developed
Categorization – Indexed records are organized into main categories and subsections, making it convenient for review purposes
Medical Record Sorting – Each medical record category will be sorted chronologically
Bookmarking and Hyperlinking – The sorted records are converted into PDF format with bookmarks, which provides faster access to particular medical record types, diagnoses, tests performed and progress notes
OCR or Optical Character Recognition – The entire medical chart or record is made text-searchable using OCR software
Proper organization of all medical files such as billing information, patient history and physician orders, tests, and treatments enables the legal team to quickly access relevant information in the records. Leading providers of medical review services offer the service of expert legal nurse consultants and reviewers who can easily recognize the right type of records needed for the case. A thorough and thoughtful review of medical records is important to build a claim and win the case. Make sure you make a note of all missing records, illegible records, and records that are suspicious.