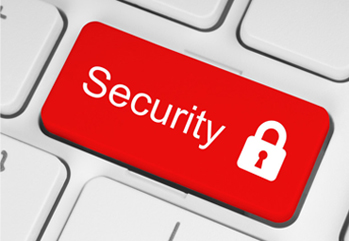 As providers of medical review services to clients in the legal and medical fields and fully aware of the sensitive nature of the data we handle, we attach top priority to security and keep updating our security measures in keeping with new threats. Cyber threats are a real concern for businesses. Let alone business entities, even ordinary people are vulnerable to threats from cyber criminals. Every other day we hear of hackers stealing personal data from personal digital accounts, healthcare data breaches, insurance data breaches and so on. With advancing technology, cyber threats are also on the increase and we need more protection in 2017.
Here are a few ways to ensure more security for your digital assets.
Have a strong password: You need to create strong and unique passwords for the various websites you log in to. You can use a password manager for security purposes. Consider using a password manager that is free and highly ranked. Examples include LastPass 4.0, LogMe Once Password Management Suite Premium 5.2, and Symantec Norton Identity Safe among others. Such an application can store login credentials for the websites you use and log in to those sites automatically for you.
Make sure that your hard drive is encrypted: It is important that you encrypt your hard drive because even if your data is password protected, if your hard drive is unprotected hackers can access all your files. To prevent hackers from stealing your photos, personal communications, work data, financial information, and healthcare data stored on your hard drive make sure that you encrypt your data. This is done via hardware that converts the data stored into unreadable code to hackers. Both Windows and Apple provide free, automatic encryption or built-in protection for the hard drive that users can activate. Windows version is BitLocker and Apple's is FileVault.
Secure your webcam: Your webcam is another vulnerable element. This is easily attacked by malware. So it is important not to open email attachments from people you don't know. In case you receive a suspicious or unsolicited email from someone you do know, be cautious of opening it because the sender's email may have been hacked. Download a strong antivirus program that can block hackers from invading your computer.
Secure your identity: Hackers are interested in stealing your tax identification details, health insurance number and other personal details. To minimize such threats you can do the following:

Do not respond to unsolicited requests: Make sure that you don't respond to requests to share your personal information over mail, phone or digital contact even if the request is made by a legitimate company. Your cellphone provider or bank is never going to ask you to divulge personal information.
Destroy any document with personal information: Account statements, credit card details, receipts and so on must be shredded after use so that hackers don't get access to them.
Make sure that you don't leave mail in your mailbox: Retrieve mail as soon as it arrives. In case you are going to be away for some time, place a hold on your mail.
Technology offers many benefits. However, it has its downsides and vulnerabilities as well. You need to ensure that the advantages offered by technology are fully utilized by protecting yourself from digital safety threats that make you fall victim to cyber criminals.