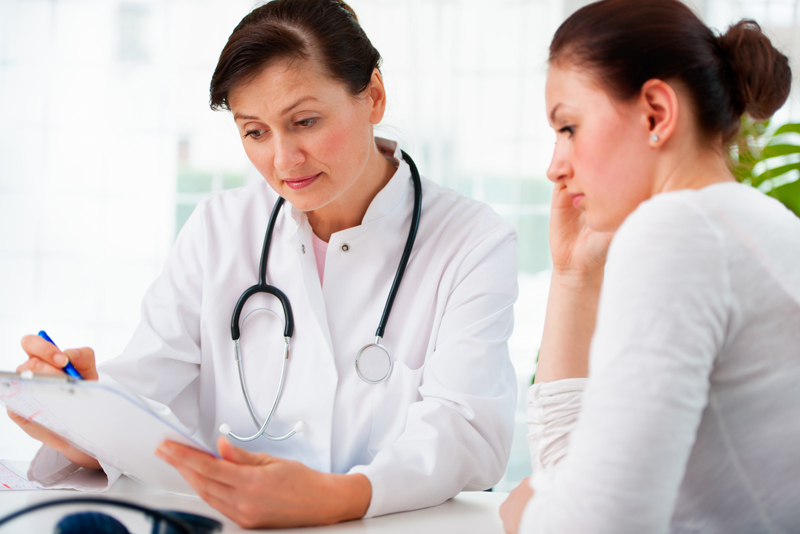 For any physician, patients' health is the number one priority and ensuring appropriate medical care could be challenging especially for patients with complex health conditions. Payers determine the aptness of a prescribed treatment via comprehensive physicians' medical review among other processes. Now, with the emergence of cloud-based technology, studying the patient record and prescribing the right treatment have become much easier for physicians. However, one area where physicians appear to fumble is in making referrals to specialists. The main issue here is that very often physicians do not realize they are making a mistake.
Studies in this area have revealed certain common mistakes physicians make that lead to patient risk and medical malpractice lawsuits in case there is a serious injury or negative outcome.
Not setting expectations: The primary care physician must ensure that the patient and the specialist understand what to expect from the referral process. It is important to allow patients to ask questions and understand the process. Once the expectations regarding the referral are set, contact the specialist to whom the patient will be sent, and update him/her on the situation and also on how this patient-physician relationship will continue to develop. The specialist should have feedback regarding the patient and the referral process and to prevent any problems from emerging later, the discussion regarding expectations must be set from the beginning. Things the primary care physician and the specialist need to discuss include the length of the process, paperwork required, urgency of the situation, who will manage the patient throughout the process, how frequently they should communicate with each other regarding the patient's status, and so on. This is the best way to make sure that the patient is in good hands and the process is efficient.
Not monitoring patient satisfaction: If patients are not satisfied with your referrals, there is always the risk of a lawsuit. To ensure patient satisfaction, physicians can conduct surveys and if there are warning signs they must investigate the problem. Patients may not openly speak about the issues they face and physicians will have to be alert to any warning signs and persuade the patients to communicate. Physician office staff must be trained to flag any issue with insurers and other providers that are brought to their notice.
Not asking the right questions, and relying on guesswork: Physician referrals can end up creating a negative impact when no questions are asked regarding the patient's status, tests taken, missing records and so on. Referrals to another physician must never be made without the proper paperwork, test results and other relevant documentation. This should be given special consideration in the case of patients with a complicated medical history. The primary care physician, the specialist, and the patient must ask questions and validate that all the necessary information regarding the patient's progress is given to all necessary parties. Ensure that there is no lack of access to information or a lack of understanding of a patient's requirements. Guesswork can be eliminated at the source itself if all information regarding the patient is entered into an organized database that is kept constantly updated and is easily accessible to the care team.
Not prioritizing audit trails: A clear audit trail will work in your favor if there is a malpractice issue or some other dispute regarding the patient's experience in your facility. Audit trails keep track of referrals and enable you to report on various points of information whenever required. Your staff can view the procedures that are scheduled to be performed as well as those in progress. Audit trails can also help you report on trends and patterns within your patient population and extract important information from such data. Moreover, you get to fully understand the type of care your patients are receiving, and detailed information regarding diagnoses from other network physicians. Most importantly, audit trails are solid legal evidence as to the role you played in the treatment of the patient.
Not communicating properly: Make sure to communicate with the patients regarding their care and the options provided. The office staff must be trained in the communication process and there should be regular evaluation in this regard. When communication is properly done, there will be no issues even when the patient is referred to another office.
Not choosing the right network partners: If you don't take time to choose good providers for your network, it could lead to bad patient experiences and difficult partner associations. Think long-term when making the choice and look for partners who have objectives similar to yours and are not planning to relocate or retire soon. Importantly, you and your partners must have compatible EHRs so that there are no issues with missing records, lack of communication and so on.
Not expediting the referral system: Do not make the mistake of waiting too long to contact a specialist because this would compromise patient care. To avoid unreasonable delay in patient care, create a referral agreement that clearly outlines how communication will take place and other relevant details. Perform audits and inspections of the referral process periodically. When patient care is expedited, it will ensure patient satisfaction and an increase in referrals to your healthcare practice/organization from the existing list of patients.
When the care team works in unison, it will bring about excellent health outcomes, increased patient welfare and satisfaction, and enhanced reputation for healthcare providers. Any official processes such as medical chart reviews become simpler and more efficient when all patient data is streamlined across the healthcare spectrum. By avoiding the above-listed mistakes, physicians can make the referral process more streamlined and successful.