This is an update to our blog What Is A Medical Records Summary and How Is It Useful for Attorneys?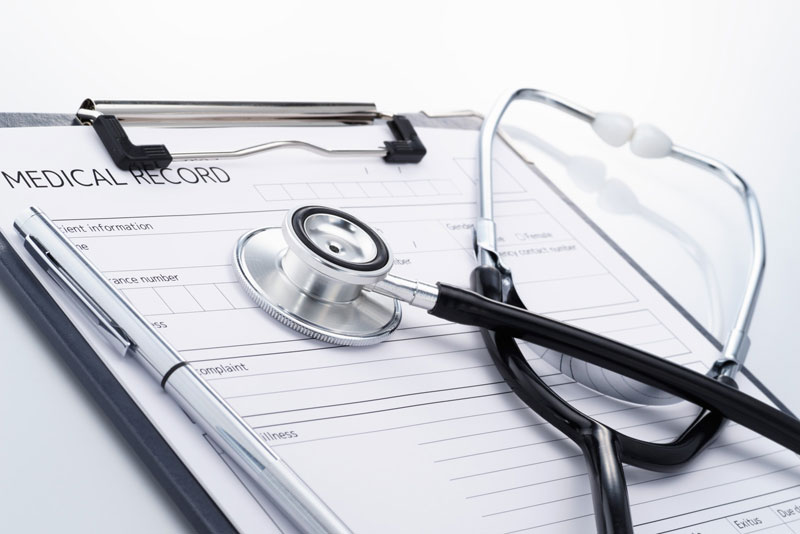 Medical record summaries are created based on a detailed chart review and are fact based, providing information regarding the who, what, when, and where related to the various medical encounters of a patient. They are of utmost importance when it comes to resolving personal injury, product liability, medical malpractice/negligence cases, and insurance claims. Preparing a flawless medical records summary for attorneys requires years of experience and minute attention to detail. The clinical data is presented in a chronological or reverse chronological order, and the main advantage of preparing such a summary is that the attorney need not refer to each and every medical document while preparing the case. The important thing is that the medical record reviewer preparing the summary must be well-versed in the vocabulary of medical legal technology and also understand the nuances of civil litigation.
Accuracy is a very important factor to consider when preparing a medical records summary because the summary serves as a very useful tool before and after the case is filed, during the discovery process, before and after the deposition process, and during the trial. A well-prepared summary of all medical events helps attorneys evaluate the claim or case correctly and find out those areas they can capitalize on, and which may be vulnerable to the opposite side.
Medical Chart Review and Summary Preparation Can Be Challenging
Often, with a few days left before trial, paralegals at say, an insurance defense firm, may find themselves face to face with an intimidating stack of medical records that are to be reviewed before a medical case chronology and summary report can be created. The challenge is that paralegals with little training in medical terminology, treatment procedures and other relevant aspects have to identify and report important details such as pre-existing conditions and treatment gaps. This could prove time-consuming and tedious, and carries the risk of errors creeping into the summary. Any injury claim requires the preparation of a chronological medical summary that will help to understand the nature of the injury, the patient's past medical history and its impact on the injury, and other vital information. An attorney can evaluate a claim only after completely understanding the injury and its relationship to the incident in question. Paralegals have the option of utilizing affordable medical review services that will help submit timely medical record summary reports for attorney review. This summary is significant in that it will be used for discovery and investigation, for preparing for the trial, for reporting to the claims adjuster, and for exhibits and witnesses.
Medical Records Summary for Insurance Defense Cases
What are the important elements of a medical records summary in an insurance defense case?
Date of Injury or DOI: This is a critical element in the summary. The attorney may need information regarding one specific injury only. But the paralegal must highlight all injuries that are related to that particular injury. The DOI helps distinguish one injury from another in a plaintiff's medical chart
Causation of the injury or illness as reported by the patient
Diagnosis or diagnoses
Treatment Providers and Dates of Treatment: Information regarding the various providers and the dates on which the services were provided is crucial in a personal injury case. This information will be used throughout the court proceedings
Treatment plan (s) which would include diagnostic reports, prescriptions and referrals
Prognosis or the likelihood of recovery
Permanent impairment, if any
Future medical needs, if any
Information about prior as well as unrelated medical treatment, if any
Deciphering and summarizing physicians' and nurses' notes and handwriting. The paralegal must be familiar with common medical abbreviations. The abbreviations can be used in a summary if everyone using the medical summary is familiar with them; if people unfamiliar with such abbreviations will be using the summary, then the full form of the word or phrase should be provided.
Definition of medical terms can be included in a medical summary for quick reference.
Professionalism Makes All the Difference
Medical record summaries created by legal nurse consultants hired by attorneys are more authoritative and comprehensive because they include an analysis of the medical/legal issues. This is helpful for attorneys because it assists them in understanding more of the medicine and how the medicine affects the legal issues involved in the case. Let us consider some other significant aspects of medical summaries that a legal nurse consultant would provide.
An introduction is an important part of the summary, and will provide an overview of the case, highlighting key facts. Each set of medical records reviewed will be identified.
They would use professional formatting with proper page numbers, headers, footers, margins, ideally spaced paragraphs, appropriate spacing, and easy-to-read font in the summaries that makes it easy to read and understand the content.
All medical abbreviations would be expanded the first time they are used. They would limit the use of abbreviations to ensure that the summary doesn't look like a medical chart and create confusion for the attorney.
The summary will be written in a way that a person who has limited knowledge of medical terminology and conditions understands it clearly. Even if the attorney is well-versed, they would prefer this style because the case may be transferred from one attorney to another who may have only limited medical knowledge. This style is helpful for paralegals assisting in the case as well.
Relevant medical information obtained from sources such as journals and online research may be included, which is helpful to the case.
Recommendations regarding types of expert witnesses needed, other witnesses to be interviewed, and so on will be included in an LNC's medical summary.
The medical summary may be either brief or detailed according to the attorney's requirements. A brief summary is typically a 1-2-page report, which briefly summarizes the important events and issues, and avoids including a lot of detail. Such a summary is ideal for an initial pre-litigation review, or may be used as a reference for a case the attorney may reject. A detailed medical summary is usually a 2-10-page report, which chronologically summarizes all relevant details. Important issues are discussed more comprehensively. Attorneys prefer this type of summary for an initial evaluation for a case that is being litigated, or one the attorney may accept. Timelines and charts can be created to focus on treatment from relevant period(s) of care.
Medical Records Summary Process at a Medical Chart Review Company
Sorting of medical records and medical record organization
Preparation of an easy-to-understand, chronological medical summary highlighting all important elements of the chart
Option is provided to add post-its or highlighted notes
Dates, procedures, treatments and other details of each record are accurately captured
All duplicate medical records are deleted, and a log is prepared of the deleted records
The medical case summary is provided in PDF or Word format
Options such as hyperlinks for speedy navigation to the source records; bookmarking to index by user-defined categories/keywords; and medical dictionary links to look up medical terminology used, are provided in the PDF format
Medical chart review for attorneys is a very important task that paralegals or other legal office staff are entrusted with. The medical record summary created will help the attorney understand the various aspects of the case and find the information she/he is looking for quickly. A good summary can be critical to the outcome of a case, and an important thing to remember is that it should assist the attorney in successfully presenting or defending the claim.