When evaluating a medical claim, health plans rely on medical records review to determine the legitimacy of the claim. It is only through an accurate chart review that fair reimbursement can be given to providers and healthcare costs controlled. Unfortunately, healthcare fraud is on the rise due to the illegal activities of some providers. Among the millions of claims submitted to healthcare companies, a small percentage is fraudulent claims and that percentage costs Americans and the government tens of billions of dollars annually, according to the National Health Care Anti-Fraud Association (NHCAA). This in turn results in higher premiums and other out-of-pocket expenses. What is of great concern is that among all the types of insurance frauds recorded in the United States, Medicare/Medicaid insurance fraud comprises the majority of false claims.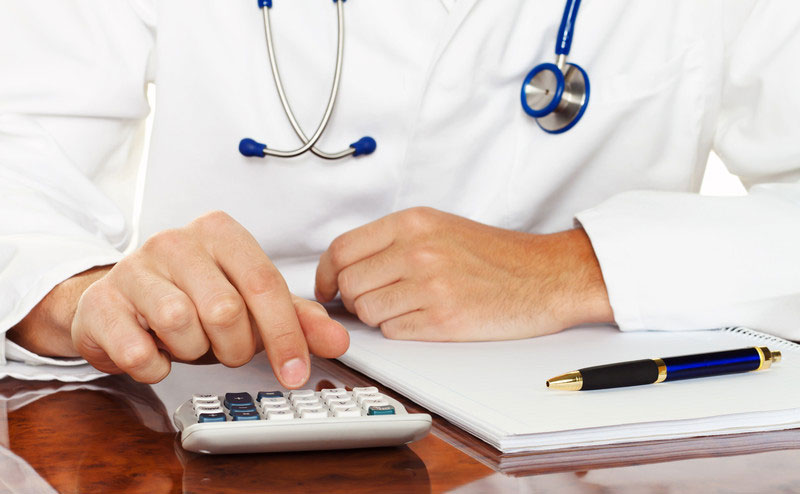 What are the different types of healthcare fraud?
Performing medically unnecessary services merely for the purpose of generating insurance payments. Studies show that this is seen often in nerve conduction and other diagnostic testing schemes.
Billing for services that were never provided. This is done either by using authentic patient information to construct fraudulent claims, or by padding claims with charges for services/procedures that never took place.
Falsifying a patient's diagnosis to justify tests, surgeries and other procedures that are not medically necessary.
Upcoding or claiming for more expensive procedures than were actually provided or performed. This is falsely billing for a higher-priced treatment than was actually provided. This would require the reported diagnosis code to be inflated to a more serious condition consistent with the procedure code.
Accepting kickbacks for patient referrals.
Billing each step of a procedure as if it were a separate procedure (unbundling)
Non-covered treatments are misrepresented as medically necessary covered treatments to obtain insurance payments.
Billing a patient more than the co-pay amount for services that were prepaid or paid in full by the benefit plan under the terms of a managed care contract.
Waiving patient co-pays or deductibles for medical/dental care and over billing the insurance carrier or health plan.
Medicare and Medicaid fraud could involve falsifying ambulance costs, prescription drugs, durable medical equipment, hospice or long-term care and so on. The Medicare/Medicaid system was created primarily to reward those who were providing care to the elderly and the needy with prompt payments and reimbursements and not to protect patients and the system as a whole from fraudulent acts. This design of the system could be the reason for the increasing rates of fraud, according to some observers. According to Medicare.gov, MedicareFraudCenter.org, the three main types of dishonest practices in this regard are:
Phantom billing, where Medicare is billed for procedures that are either unnecessary or not performed at all.
False patient billing, wherein a patient may provide his/her Medicare number to the provider and allow the latter to bill Medicare for tests and procedures either unnecessary or unfulfilled.
Upcoding, where the provider claims for additional, unwarranted, and illegal Medicare funds by using a medical code that may not be merited.
revcycleintelligence.com recently carried a post on various types of healthcare fraud that were caught and punished.
A New York-based health system that was alleged to have engaged in E & M upcoding will pay the federal government $14.7 million as settlement and $895,000 to the state of New York. The DoJ said that this health system along with some of its subsidiaries submitted claims for Evaluation and Management service levels that were not supported in the medical record. The health system will also enter into a Corporate Integrity Agreement with the HHS Office of Inspector General (OIG) to ensure future medical billing compliance.
A former family practice doctor in the Pittsburgh area faced False Claims Act allegations after reportedly submitting false claims to Medicare and Medicaid. These claims were for medically unnecessary services, according to the Western District of Pennsylvania Attorney General's Office. This doctor billed Medicare and Medicaid for unnecessary/unreasonable office visits and procedures, and also falsified records to support those claims. The doctor agreed to pay the federal government $360,000 to resolve the False Claims Act allegations.
A former CEO of Indiana's largest nursing home chain American Senior Communities may spend 114 months in a federal prison for his involvement in a $19.4 million healthcare fraud and kickback scheme. A US District Court Judge sentenced this CEO for his involvement with three federal felony offenses – conspiracy to commit fraud; conspiracy to violate the healthcare anti-kickback statute; and money laundering. He pleaded guilty to all 3 offenses. He had engaged in healthcare fraud and kickback schemes by inflating vendor bills and creating clandestine deals with vendors on the side. He used to pay the inflated vendor bill using the health system's funds and kick the excessive payment amount back to himself and his fellow conspirators. He also created shell companies and submitted false bills for fictitious services using shell companies or convincing existing vendors. Apart from federal prison time, this former health executive must also pay full restitution and serve 3 years of supervised release.
Healthcare fraud is a federal crime with stiff penalties; the basic crime carries a federal prison term of up to 10 years in addition to significant financial penalties (United States Code, Title 18, Section 1347).
If the fraud leads to the injury of a patient, the prison term can double to 20 years.
If it results in the patient's death, a perpetrator can be sentenced to life in federal prison.
A nationwide Coordinated Fraud and Abuse Control Program has been established to coordinate federal, state and local law enforcement efforts against healthcare fraud and to include the coordination and sharing of data with private health insurers. Federal agencies such as the FBI, EPA and the FDA are aligning with local and state agencies and private insurance groups to crack down on fraudulent practices and identify loopholes existing in the system that allow such activities to be carried out unnoticed. Other measures taken include:
The U.S government created the Health Care Fraud Prevention and Enforcement Action Team (HEAT) and the Medicare Fraud Strike Forces, which are focused on investigating and rooting out all claims of healthcare fraud.
These programs are led by members of the FBI, the Department of Justice, and the Department of Health and Human Services.
More than 600 individuals guilty of health insurance fraud have already been convicted, according to FBI.gov.
A medical review company, just as any other support service provider assisting physicians, knows that the large majority of healthcare providers are honest, ethical and dedicated. However, there are a few who comprise the black sheep. Healthcare fraud is a serious crime that affects everyone and is a major concern for patients, healthcare providers, government officials and agencies, taxpayers, insurers and premium payers. It is something no one can overlook and must be prevented at all costs.