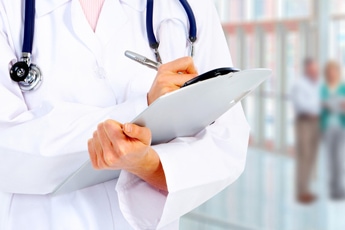 The Affordable Care Act (ACA) healthcare reforms that included the mandatory EHR implementation aims at improving patient care quality and satisfaction, improving population health, and reducing costs. EHRs facilitate processes such as medical chart reviews that are important for both medical and legal entities. The ACA has led to increasing partnerships between health systems and health insurers and the implementation of employee and patient population wellness programs. The partnerships are with a view to distribute the risk and resources and increase care coordination.
For instance, Aetna – one of the U.S' largest health insurers is teaming up with CVS Health that manages pharmacy benefits. In fact, shareholders of both companies have approved a merger between these two healthcare giants. Aetna also has new partnerships with large health systems including doctors' groups and hospitals in Virginia and Northern California. The Cleveland Clinic, a highly regarded health system joined forces with Oscar Health, an insurance start-up to offer people a health plan in Ohio. As Dr. John W. Rowe, a former hospital and insurance executive and a professor of health policy at Columbia University points out, the trend for health organizations wanting to broaden their footprint is quite strong, and insurers are aiming to get more direct contact with the individual. Now, more insurers are planning to follow the path of UnitedHealth Group that acquired a chain of outpatient surgery centers in early 2017 and has a number of profitable healthcare businesses such as its own pharmacy benefit manager and various consulting arms via its Optum unit.
What do these mergers hold for the patient?
It is estimated that by sharing in the profits or losses of these partnerships, health systems and insurers can work more closely to ensure that patients are given the right medicine.
Patients could also be ensured access to doctors at a clinic nearby rather than visit an emergency room.
Another possible benefit is reduced drug costs. Anthem plans to start its own pharmacy benefit manager this year, and estimates that it could save around $4 billion a year, the majority of which would result in lower drug costs for customers.
An example of a good partnership is that between Aetna and Inova, a large organization in Northern Virginia, a joint venture that started in 2013. More than 193, 000 people are covered under this partnership. Here are its distinguishing features.
Patients visit a doctor who belongs to a special network of PCPs and specialists, most of whom are not employed by Inova but work closely with the system. They ensure excellent care coordination for their customers.
This network has been financed by the joint venture. Inova's efforts to implement new ways of paying the network's doctors is expected to instil a sense of increased responsibility in the doctors regarding the overall effectiveness of the care they provide patients. If they save money by caring for the patient more efficiently, the share in the savings.
Patients are assigned a nurse who helps them find their way through the system. Nurses can call the doctors to find out if a less expensive alternative is available for a prescribed medicine, and thus save costs for the consumer.
Banner Health, a large Phoenix-based group has partnered with Aetna to offer a joint health plan. The Health group has decided to add 35 retail clinics that would provide after-hours care or care closer to patients' homes. In this way, patients can avoid going to the system's emergency rooms. The advantage is that the clinics are lower-cost options, and are more convenient for patients.
A study "Hospital and Health Plan Partnerships: The Affordable Care Act's Impact on Promoting Health and Wellness," published in the July 2016 issue of Am Health Drug Benefits, concluded that the concurrent growth of hospital health plans (especially those emerging from vertical mergers and partnerships) and wellness programs in the United States provides a unique opportunity for patient populations and employees to promote wellness and achieve the objectives of CMS outlined in the ACA. Health plans that undertake joint ventures with hospital systems believe that such ventures will allow for an easier transition from fee-for-service to accountable care payment models, combining resources that can be invested in IT and communication infrastructure.
While obvious benefits are there, concerns also exist over these partnerships. Healthcare customers could experience limited choices and increasing medical costs. They may not be able to visit doctors outside the organization's network. Another concern is whether doctors may decide not to order an expensive test to provide savings for their partnering insurer and the healthcare organization. Employers who buy coverage for their workers could find it difficult to determine how much they are paying for a medical service or medicine. When the insurer and the pharmacy benefit manager are partners, employers are likely to have even less information regarding drug prices. In other words, the existing lack of transparency regarding drug prices may exacerbate.
Just as healthcare consumers, physicians and other healthcare providers, and companies that serve the medical records review industry are keen to know how these joint ventures will benefit the healthcare industry overall.