Wrongful death occurs when the negligent actions or wrongful acts of one person result in the death of another. The specific laws governing wrongful death vary from state to state, allowing surviving spouses, immediate family members, children, or parents of a deceased fetus to file a lawsuit seeking justice. Building a successful wrongful death case heavily relies on clear evidence and comprehensive documentation.
To bolster their arguments, wrongful death attorneys diligently gather essential evidence. Medical records play a key role in such cases, and reputable companies offering medical review solutions can provide accurate and summarized medical information.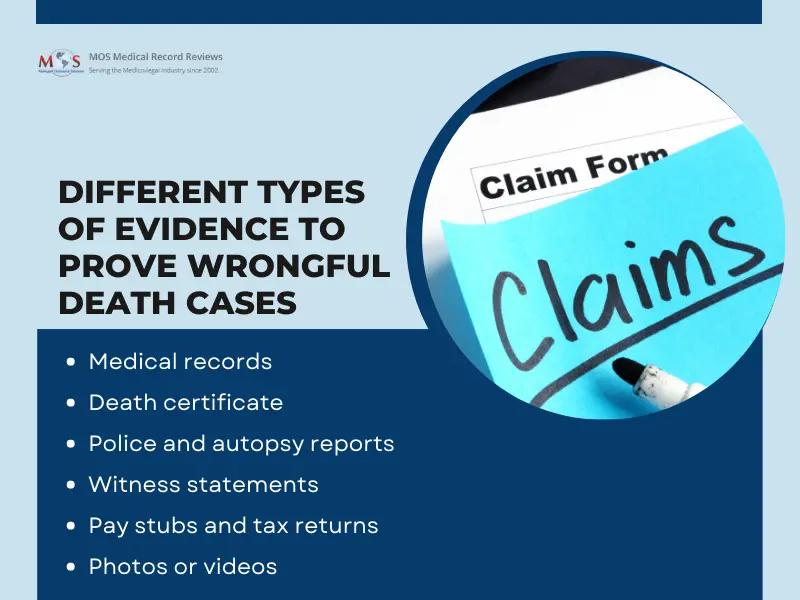 Wrongful death cases may arise from various circumstances, including birth injuries, medical malpractice, accidents involving motorcycles, commercial trucks, or automobiles, plane crashes, occupational hazards or exposure, product liability incidents, premises accidents, and abuse or neglect at assisted living facilities or nursing homes. Additionally, wrongful death claims can also result from criminal actions such as stabbings, shootings, or other acts of violence.
Four important elements of a wrongful death lawsuit are – duty of care owed to the deceased or injured person by the defendant, breach of that care in some manner or the defendant was negligent, causation showing that the negligent action caused the injuries and the consequent death, and quantifiable damages have to be shown to payers or the jury. Proving each of these elements often calls for strong evidence to support each point.
Simplify evidence gathering with our medical record review solutions.