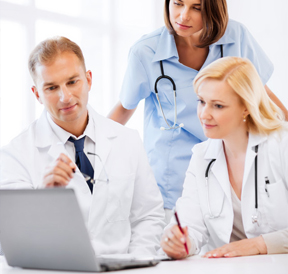 Networking possibility offered by electronic medical records is regarded as one of their greatest plus points, but this possibility still remains a distant dream largely on account of the flaws inherent in EMR systems available at present. Whether for medical or legal purposes, only a well-organized medical record management system can ensure confidential patient care and superior quality medical record review. Any review would entail medical record organization and preparation of medical case summary, which also should become easy with a reliable electronic medical record system.
Real Concerns and Inadequacies
While the safety of patient data remains a guessing game, providers and patients continue to be concerned about the entire EHR and care coordination system. Recent news reported Alberta Health Minister Stephen Mandel proposing to investigate whether it was feasible to economically build a province-wide EMR system. A U.S. expert has however warned him of the pitfalls that plague health data networks. The College of Physicians and Surgeons of Alberta qualified the present system there as "woefully inadequate", following which Mandel assigned a task force to report to him by mid-February whether a cost-effective clinical information system could be developed. Health info systems can be terribly costly and governments need to become aware of the complexity of the system they are attempting to build and that there is considerable incompetence in the industry that is building those systems. With experts continuing to highlight such glitches that exist in EMRs, there is a great deal of misgiving related to not only the cost of the systems but also the lives of patients.
Huge, complex information systems must be designed to work without hitches and deliver what is expected of them if they are to succeed. Moreover, once implemented these must be efficiently monitored and controlled. The important question raised is regarding a single system that can successfully meet the needs of the entire health system.
Another point in this regard is the increased risk of HIPAA violation. This may happen intentionally or inadvertently. To avoid this, all systems have to implement a forensics piece to track the files that have been accessed, the people who accessed them, and the time they were accessed.
Many EHR systems facilitate auto population of data for new records to save the physician time and effort. However, the bad side of this is that if the previous auto-populated record is not up to date, it can lead to the creation of erratic new records. Take the case of a patient who had undergone a surgery and this was not properly documented/not documented at all. A "no data available" empty data field error message or incorrect information may be displayed. This will prove to be a very costly error and may even cause harm to the patient.
Effective EHRs Can Serve Their Purpose
Cost-effectiveness, security, efficiency and reliability are indispensable to any EHR system as well as large healthcare networks that allow sharing of patient information and coordination of care. If these can be ensured at the implementation stage itself, and the people who access the medical records educated regarding the risks involved, the electronic medical record system may be able to deliver what it promises.