Employers in the United States are required to take reasonable care to ensure their workspaces are safe. However, accidents cannot be ruled out. Workers' compensation insurance ensures that employees who suffer from workplace injuries and illnesses receive the required medical care and compensation for lost wages. Workers' compensation claims processing entails processes such as chart review, and attorneys dealing with such claims utilize medical record retrieval services and other such support solutions to ease the process. Do small businesses require workers' compensation?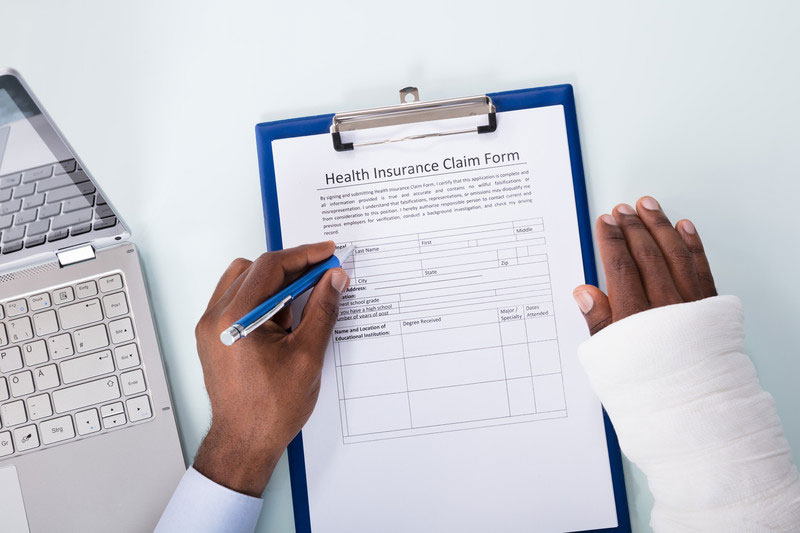 State Laws Govern Workers' Compensation
Many small businesses are confused in this regard. Workers' compensation for small businesses is typically governed by state rules. More than 2/3rd of U.S. states require business owners to purchase coverage as soon as they have just one employee. Not all employers may be required to buy workers' compensation insurance. 14 states have less rigorous requirements. Virginia, for example, requires employers to purchase coverage when they have 2 employees while in Alabama the threshold is 5 or more workers. Whether or not a small business needs this insurance would depend on factors such as the number of employees, the type of business, and the type of work.
States may exclude certain types of workers such as farm workers, domestic employees, and casual/seasonal workers.
For sole proprietors also, workers' compensation policy may be optional until you have employees who aren't also owners.
Some states exclude from coverage business owners' immediate family members who work for the business.
The U.S. Department of Labor has provided a list which employers can check and confirm whether they would require coverage in their state. Statutes in each state determine what kinds of injuries and illnesses are covered, how these are reviewed, how medical services are to be provided and also the amount of benefits a worker may receive. The large majority of employers who don't have coverage live in states where they are eligible to "opt out" or don't require coverage based on employee size. Apart from a small number of employees, the business may have no history of work-related accidents/ailments and is therefore considered low-risk.
What Small Business Workers' Compensation Costs and Covers
Any injury or illness associated with the workplace or in the course of employment may be covered by small business workers' compensation. Apart from medical bills, this insurance may cover replacement income, living costs for permanent disabilities, cost for retraining, and survivor benefits in the event of a worker's death. Sometimes, the employer may have to pay a deductible and/or other cost-sharing amount. Workers' compensation would stop as soon as the employee returns to work. Payments from workers' compensation for small businesses are generally tax-free.
Workers' compensation is purchased separately from your general business owners' insurance policy in most cases. Each state determines whether workers' comp is provided by the state or private insurance companies or both. Some states have a state fund, which can be used by business owners that cannot obtain coverage from a private insurer.
Workers' compensation premiums are calculated based on each industry classification code and payroll. Premiums may be higher for jobs that involve high risk activities. Premiums are likely to be higher also for businesses located in risk-prone areas. The claims history of a business relative to other businesses in the industry is also an important consideration.
Small Business Owners Must Be Aware of Their Unique State Requirements
A recent survey by Insure on and Mantra found that one out of four small business owners did not have workers' compensation insurance.
Out of the 900 respondents, 30% admitted they weren't sure whether they were required to cover their employees.
Many were unaware of the unique workers' compensation requirements in their state.
There was a lot of confusion with small businesses that hired remote workers located in a state with different workers' compensation coverage requirements.
Only 70% of businesses said they purchase separate workers' compensation policies for out-of-state workers.
30% said they were not sure if they were required to purchase coverage.
Small business owners who fail to meet their state demands could land in deep trouble, especially if they have remote workers in different states. It is very important therefore that small business owners consult their insurance agent or broker, or research online on state and private insurance websites to have a clear understanding of the requirements. Many employers are concerned that insurance is a costly prospect and do not make buying insurance a top priority. This is not advisable because in some states, the penalties and repercussions for not having workers' compensation insurance could be severe. Employers must take the effort to understand their workers' compensation guidelines and put in place appropriate policies. The cost of coverage includes the insurance premium, payments made under deductibles, claim-handling costs, and reporting to the state and insurer. Small business owners could consider partnering with a provider that offers a "pay as you go" billing option that bases premium charges on real-time payroll numbers. In this case, employers can pay the premium after each payroll and need not make huge upfront payments and reconcile at the end of the year.