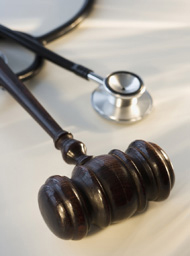 Any attorney involved in medical litigation will endorse the statement that medical record organization and indexing is a tough proposition. Cases including medical negligence and personal injury demand fastidious review of the extensive medical records associated with the care provided to the patient. Medical negligence attorneys have to find out whether the medical review services provided are in keeping with the appropriate and prescribed standards of care. In medical negligence cases, they need to determine whether the treating physician deviated from the appropriate standard of care. For medical claims submitted to an insurance company for reimbursement, the focus would be on determining whether the services provided were medically necessary.
So, Can't I Do It Myself?
If you are a lawyer/attorney and find yourself asking this question, the answer is maybe you can, but the process would be ridden with pitfalls and ambiguities. This is mainly because you may not have the medical expertise required for the job. To make the medical record review smooth, the best option is to entrust it to an experienced medical review company. One of the best features of a reputable medical review firm is that it has a professional team that can handle the review process for any medical specialty. As a legal professional, you may not be aware that all kinds of medical records are required for scrutiny, even the records you may think to be irrelevant. On the other hand, the medical review company will know exactly what medical records are needed and work in a more focused and quicker manner.
Clear and Unambiguous Presentation of Facts
A medical review company can ensure clear and unambiguous presentation of all aspects of a particular case. You benefit from a clear summary of relevant technical information and medical aspects, without the mind-boggling medical terminology. You will find that the medical case summaries you receive are not just mechanical summaries, but those written after careful analysis and review. This is a great support in trial preparation, saving you a lot of time and hassles. In addition, having such a partnering company will reduce your legal expenses and in-house workload.