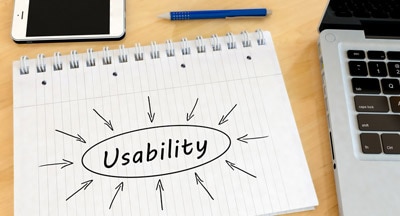 Electronic health record systems have their advantages, and this is something any entity having to handle medical records including providers of medical review services will endorse. But EHRs have flaws that throw a damper over their many merits. Some of these inherent flaws could compromise patient care and safety. Therefore it is important to find solutions to address such flaws.
EHRs Causing Potential Patient Harm
A study published in the Journal of the American Medical Association this March says that specific types of EHR usability issues are associated with a variety of potentially serious patient harm events. Clinicians continue to be frustrated with the usability and interoperability issues of EHRs. The researchers examined reports of potential patient harm from 2013 through 2016 that clearly mentioned a major EHR vendor or product.
1.735 million free-text patient safety reports self-reported by clinicians from 571 healthcare facilities in Pennsylvania and from a large mid-Atlantic multi-hospital academic healthcare system were examined for the research purpose. The researchers included only reports that used one of the top five electronic health products or vendors, and were classified as "reaching the patient with possible harm." They identified whether a usability issue was involved, and if so, what it was; and the clinical process that was involved in the safety event.
The study found that among the reported safety events,
1, 956 of them or 0.11 percent specifically mentioned an EHR vendor or product and were reported as potential patient harm.
557 or 0.03% had language suggesting that EHR usability may have contributed to some potential patient harm.
Patient harm scenarios involving 7 categories of usability including data entry, interoperability and alerting were identified in the study. Usability challenges were related to 4 types of clinical processes including medication administration and order entry placement. The examples given include:
Order placement: A physician put medication orders in the EHR when the patient was in post-surgical recovery. The patient left the hospital soon after. The orders appeared complete, but they were never activated. This caused the nursing staff to question whether those orders had been discontinued.
System automation and defaults: A physician entered a patient's blood-thinner medication to start at a specific time of day on October 1, but the EHR defaulted to October 2 and the physician did not realize this until the order had been pushed through.
Alerts: The EHR failed to provide an alert about a drug allergy though the patient's allergy was listed in the medical chart.
The researchers admit that the study does have limitations such as:
The patient safety reports contain limited information that makes it quite challenging to identify causal factors.
The reports may be subject to biases, inaccuracies, and a tendency to put the blame on the EHR for an adverse event.
The team says that the research emphasizes the need for active collaboration across all stakeholders in the design, development, implementation and oversight of EHRs.
Causal Factors and Possible Solutions
A Pew Charitable Trusts report published recently pointed out how collaborating for EHR usability improvements can benefit patient care and safety. The study found that increased EHR use in healthcare has led to clinical efficiency improvements as well as unanticipated safety problems. These safety issues include situations such as patients receiving the incorrect dose of a medication, or clinicians selecting the wrong patient when inputting an order. Safety challenges can originate from the base design of a product, customization efforts during installation and implementation, or from distinctive workflows within a healthcare facility. The report explains things such as how EHR usability can have an impact on patient safety; gaps in EHR safety monitoring; the importance of efforts to improve health IT safety through multi-stakeholder activity; and the benefits of a nationwide health IT safety collaborative. Healthcare facilities and health IT developers can identify safety issues throughout a product's development – during the design process, when it is submitted for government certification, during implementation in hospitals and other healthcare organizations, and through staff training and use.
Here are the problems identified and potential solutions for some common issues, according to the study.
Poor EHR design: When the EHR interface is confusing or cluttered, providers find it difficult to use it and this could pose a patient safety threat. Poorly designed EHR interface can prevent clinicians from quickly locating the required information. When an interface fails to provide key information, clinicians may be forced to search for data in multiple places. This could have a negative impact on productivity. The study authors suggest that "Important design principles include knowing what users need for a simple interface, removing complexity, using simple and clear terminology, emphasizing key elements, and using color effectively to draw users to important areas".
Excessive customization: This could pose safety issues because such excessive customizations may not have undergone rigorous testing by the product developer or care team. As a result, potential safety concerns cannot be detected before implementation.
Involving end users in the development and testing of EHR could help avoid safety problems to a great extent. End users such as nurses, doctors and other clinical staff can spot potential safety concerns during the health IT development and testing process. Another important consideration is training the doctors, nurses and other healthcare providers during EHR implementation. Safety problems ranging from wrong identification of patients to missing diagnosis test results can be reduced to a great extent by
Improving EHR usability and design
Constructive collaboration during health IT development
Providing healthcare staff with educational resources during EHR implementation.
Improving the quality of EHR is vital to ensure patient care and safety, as well as the integrity of important processes such as medical records review for medical litigation. It would be beneficial to follow the recommendations presented by the study authors. As they point out, a national health IT collaborative would encourage more efficient participation from all stakeholders, facilitate government participation, and provide the required experience. When nationwide, cross-industry collaboration is encouraged, it would in turn ensure that EHR systems are optimized for patient