What is so good about electronic health records (EHR)? Before the advent of EHRs, access to medical charts and processes such as medical records review were challenging and involved a considerable amount of physical labor and time. Each time a patient visited the physician's office or hospital, their file had to be physically taken from a storage space, transported, delivered, stamped and sorted – everything had to be done during that patient encounter. This often resulted in human error; the medical charts could be placed chronologically out of order, or information may be missing. Many providers complain about wasted time and space, and even shortcomings in care associated with paper medical records.
Come EHR, manual transporting of medical records and sifting and filing of those records have been eliminated. Moreover, patient data is available at all times to the care team.
EHRs also allow remote access to charts, allowing physicians to be even offsite and still access the necessary patient files.
Physical space is freed up with reduction in storage and inventory.
Batch delivery is minimized thus improving the flow of patients and information.
Most importantly, they ensure improved quality of care for the patient.
Now, EHRs are entering the next level with cloud-based electronic health records. These are becoming very popular now, with their benefits of lower costs and higher security. In a cloud-based EHR, the software and clinical data is stored, shared and updated in the cloud, thus ensuring providers benefits that traditional EHR software systems cannot offer. The nature and number of users who can access that software and information is securely controlled. Recognizing the benefits of cloud computing, the federal government announced a preferential "Cloud First" policy as early as 2011, as well as a Federal Cloud Computing Strategy.
In cloud-based EHR the information is not siloed, i.e. not limited to users who are in the same physical location as the servers and software.
All users can access any resources ranging from important business functions to basic e-mail.
Improved agility is ensured because upgrades can be made and applied across the entire network on one instance of software.
A cloud-based network is highly scalable, and can accommodate and respond to a sudden increase in the number of users and demand.
Hospital systems that find the traditional EHR implementation too costly are increasingly opting for cloud EHR. A case in point is the hospital Lost Rivers Medical Center in Arco, Idaho that did not have enough money to pay for a conventional EHR system. They could neither afford the software nor the staff to operate the system. So the CEO of the hospital Brad Huerta decided to put the 14-bed critical-access hospital's records and billing systems in the cloud. According to him, the only thing harder for him to recruit than a doctor, was a full-time IT guy. Lost Rivers is located around 70 miles from the nearest metropolitan area and it was almost impossible to find somebody who could really manage a server farm or do the daily operational tasks you need for non-cloud-based EHRs. He also wanted an affordable vendor that could help them meet meaningful-use deadlines. That was why he chose to go to the cloud.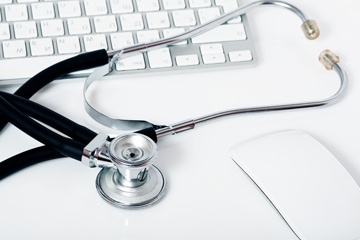 Lost Rivers thus became one of the first hospitals in Idaho to be completely cloud-based. From billing to the clinic to the emergency room, now everything is integrated into their EHR vendor Athenahealth's platforms. Athenahealth charges Lost Rivers on the basis of the amount of collections. The transition to the cloud helped Lost Rivers to stabilize their financial situation.
The increasing popularity that cloud systems enjoy is evident from the fact that in 2016 cloud-based EHR vendor Athenahealth more than doubled the number of hospitals it has contracts with. Moreover, 90% of provider organizations surveyed by KLAS Research are either at present hosting or planning to host their data off-premises.
The present trend is to move towards a solution that would help exclude fixed costs and promote the system of paying variable costs of a service. Cloud-based EHRs exclude installation costs, and most vendors only charge affordable monthly fees or a portion of the healthcare provider's collections as in the case of Lost Rivers. Now healthcare entities are keener about having a service delivered to them than owning the entire infrastructure. Yet another aspect of the cloud that is appealing to providers is the excellent security practices cloud vendors have, such as data encryption, regular audits, and dedicated cyber security staff that healthcare providers may not be able to afford. In addition, user experience is much better with the users able to access the records via a number of devices. Care can be provided across more disparate settings, anytime, anywhere.
Cloud-based EHRs signify a not-so-distant future when hospitals will rarely have server rooms, and when all providers can access patient healthcare data on any device, not just on a computer in the exam room. Small hospitals in rural America where internet connectivity is comparatively poor, such as Lost Rivers in Idaho, may find cloud EHR implementation more difficult. A strong and fast internet connection is indispensable for the cloud. To take advantage of all the new technologies available you have to stay connected with the web, with the necessary capacity and bandwidth.