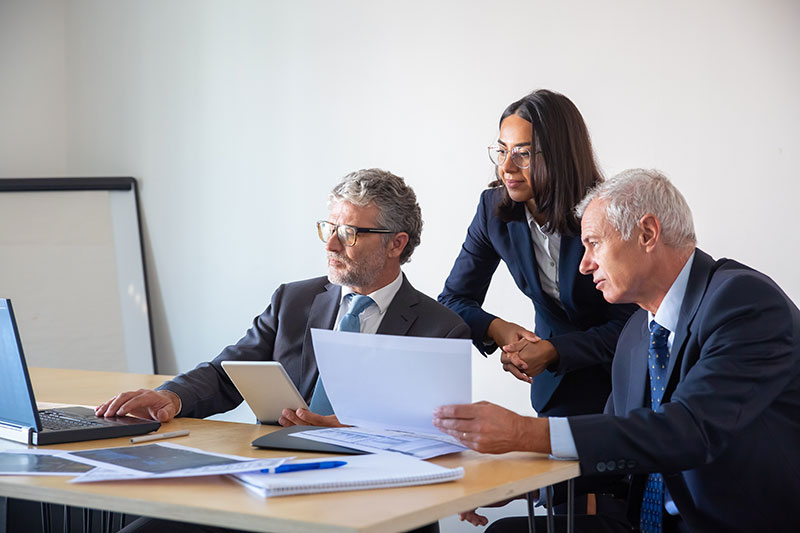 A deposition summary is a synopsis of the main points of the testimonial included in the deposition transcript. Properly formatted deposition summaries help attorneys to easily handle medico-legal cases. Attorneys rely on these summaries to prepare for pretrial, easily analyze the large volume of information, speed up the trial process and verdict, and highlight key points using charts or graphs. Professional medical record review companies can draft precise deposition summaries. The documentation process includes creating word by word transcripts of court depositions, meetings, briefs, testimonials of the witnesses, and legal examinations and other information for pre-trial preparation.
Deposition Summary Preparation Challenges
The main challenges involved in preparing a deposition summary are –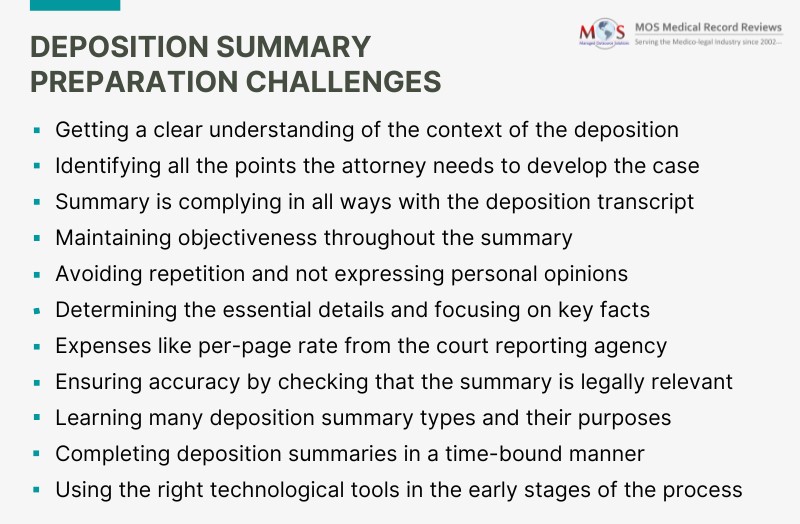 Compressing lengthy transcripts to prepare deposition summaries can be efficiently done with the assistance of a medical records review company. Professional companies prepare summaries with the support of skilled and trained professionals who understand and have experience in all areas of law.