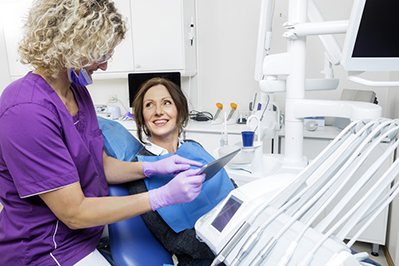 This is the age of the electronic health record (EHR) and there is no doubt the system has a number of benefits that come with automation. They are meant to standardize data collection, provide clinical decision support, deliver important safety alerts and enable smooth communication among the care team members. Since it is a more organized way of maintaining patient records, processes such as medical records review and medical claims review should be simpler and quicker. However, many healthcare providers find it challenging to adapt to the changes in workflow and are bogged down by technical foibles and glitches associated with the software. A more serious concern now is the increasing number of lawsuits associated with these electronic systems.
The Murky Side of Digitization
There have been many cases in U.S. hospitals of EHR systems generating medicine prescriptions that are not appropriate for the patient, which leads to serious consequences for the patient who consumes those medications. Some systems would mistakenly show patients missing from their beds, as a result of which they would not receive the medications due to them. Other problems include the orders for medications not being received by the hospital pharmacy, thus making patients wait for a long time for the prescribed medications. System crashes and outages are among the other issues.
The same could happen in a doctor's office as well, with the physician toggling between examining the patient, and feeding data into her EHR. The EHR contains the detailed medical and personal history of the patient, listing all her allergies, illnesses, vaccinations, medications, family health status and other important details. This record should help doctors and nurses to order prescriptions and lab tests, discuss the patient's condition among themselves, identify problems and make treatment decisions. The sad part is that the software that is supposed to make care provision more effective can also pose risk to the patient.
Increasing Use of EHR and Increasing Number of Lawsuits
EHR related errors are leading to lawsuits, which raises considerable concern regarding their efficacy and safety. At present, EHRs are mentioned in only 1% of medical liability claims but this percentage is likely to increase, as experts point out.
What are the major problems associated with EHR systems?
The copy-paste nightmare: Doctors often try to save time by copying and pasting data from one record to another but forget to update the information or delete old/irrelevant text.
Not providing required comments/warnings related to prescriptions in the appropriate column.
Choosing the wrong option from the drop down menu.
Many EHR systems are not designed with user-centered principles and this causes the clinicians handling them to make errors.
Clinicians may not be properly trained to use the system and this may also lead to them entering the wrong information or ignoring alerts about health hazards.
Doctors find it quite distressing to have to deal with issues with the software such as shutting down impromptu, lacking the flexibility to enter important data, and failing to alert staff about hazards.
Doctors also blame the EHR manufacturers for not consulting them in order to make their programs more user-friendly. They also find that manufacturers build walled-off systems that cannot communicate with rival software systems, which beats the very purpose of the EHR.
As per the 2016 ECRI Institute patient safety risk list, the major risks related to EHRs are:
Patient identification problems
Inadequate follow-up on electronic test results
Inadequate electronic monitoring of patients on high-risk medications
Failure to create a culture of safety across the healthcare organization
EHR alarm fatigue resulting from excessive number of pop-ups, alerts and warnings and ineffective clinical decision support features are also considered major risks to patient safety and clinical productivity.
Addressing the EHR Dilemma
The problem remains as to how the EHR dilemma can be effectively addressed. The federal agency responsible for promoting and implementing EHRs, namely, the Office of the National Coordinator for Health Information Technology is considering expanding its comparatively limited regulatory powers in this area. It wants to be able to directly review electronic health record systems that are at present being tested and certified by outside bodies, and quickly address the risks associated with public health and safety. The agency has published guidelines regarding how to safely use records and has included safety requirements into the certification program. In addition, it has proposed a center that would not have investigatory power but offer a platform for all parties associated with EHRs (software vendors, hospitals, regulators etc.) to study the existing problems in detail and suggest effective solutions.
Accurate medical records are important from the point of view of providing the best care and ensuring patient safety. In this age of value-based care, research will continue on the topic whether or not EHRs can bring about notable improvements in the quality of safe and effective patient care.