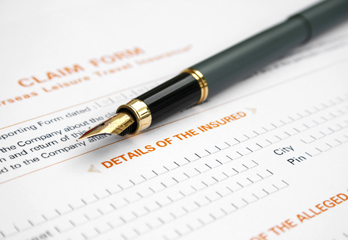 Workers' compensation claims are carefully evaluated and granted after comprehensive processes such as medical chart reviews and independent medical review, the latter in case there is a dispute about the applicant's medical condition. Once a worker is injured and has to take leave from work, the focus must be on helping him/her return to health quickly and safely. In several conferences around the country, the main topic of discussion has been how to keep workers employed while they are recovering from a workplace injury or work-related illness. This has been a focal point at the International Association of Industrial Accident Boards and Commissions' (IAIABC) third National Conversation. More than 140 industry leaders agreed upon objectives such as the following:
Workers' compensation must be guided by a focus on medical recovery and return to work.
The industry must be supportive in encouraging timely return to work.
Employers must be assisted in maintaining a trained workforce.
Facilitate the quality of life and financial stability of those injured at work.
Though there are diverse perspectives and experiences within the industry, everyone agreed the system must focus on medical recovery and return to work. Guided by that goal, workers' compensation system can better serve employers, employees and the society.
Return to work should be part of the treatment process because the longer the employee stays away from work, the more challenging it would be to bring him/her back to the work environment. Studies show that after a 6-month absence, the chance of an employee returning to work is less than 50%. For those who have been absent for more than one year, it is less than 25%. Delays in recovery can be reduced and the employee can be assisted in getting back to work with the help of early return-to-work programs that may include temporary transitional work, or a slightly modified version of the worker's original job while he/she is recovering. This has been proven to be a successful practice in Texas. In Texas, efforts to keep workers employed while recovering from work associated injuries/illnesses has resulted in considerable reduction in lost-time claims from 165,000 in 2000 to less than 90,000 in 2014.
An effective return-to-work program can reduce the inherent tension within the system and turn out to be beneficial for everyone.
An employee who is able to return to work remains productive.
Those who work instead of idling at home have a more positive attitude.
Reduces the risk of long term disability.
The safety and security that comes from knowing you are employed leads to greater emotional and financial security.
A good return-to-work program allows employers to see value in all employees regardless of restrictions or ability.
Once the employee demonstrates the ability to return to work, it reduces future workers' compensation exposure. These savings are found on the indemnity, medical and rehabilitation portions of a claim.
A successful return-to-work program reduces costs and helps anticipate future expenses and effectively allocate limited resources.
Helps in employee retention. The employer need only spend less time and money hunting for new talent and recruiting new employees.
Unemployment is associated with many negatives – psychological distress, increased use of medical services and hospital readmission rates, poorer health outcomes and higher mortality.
Conferences and discussions on the value of return-to-work programs should encourage states to regulate return-to-work standards along with implementing treatment guidelines and drug formularies and thereby ensure better healthcare for injured workers, improved outcomes and reduced costs.