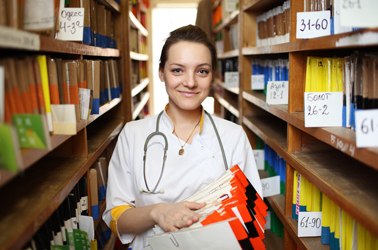 An injured worker can receive the treatment he/she needs to recover from a work related injury or illness with the help of workers' compensation benefits. These benefits help to partially replace the wages the worker loses during recovery and stay financially secure during the period when he/she is out of work. Medical records are all important in a workers' compensation claim because they are the only proof of documentation of the injury. The medical chart reveals the extent of the injury or severity of the illness and informs a request for treatment. Since these records are legal evidence, they are reviewed to determine the legitimacy of a case and medical record review for attorneys is an important service in this regard. Workers' compensation attorneys utilize this service provided by a medical record review company, wherein the review is done by medical and paramedical professionals well-versed in the review process.
Here are some important considerations related to medical records in a workers' compensation case.
Medical records can be used to deny claims. Attorneys need to have excellent awareness of the relevant medical records if they are to offer the best legal representation. Usually, workers' compensation claims are denied when:

The worker doesn't report the injury immediately
The initial medical records indicate that illegal drugs are present in the claimant's system
The injury report and initial medical records don't agree
The claim is filed after the worker was laid off or fired
The worker refused to sign medical authorizations or did not give a recorded statement to the insurance company

Medical records are needed to show that an injury/illness exists. Only on the basis of this evidence the insurance company will approve the request for treatment or care. Utilization review or UR is required for all medical treatment given. UR is used by employers/claim administrators to find out whether the treatment is medically necessary. Since workers' compensation is evidence based, relevant and reliable medical records must be there for a physician to review and make a suitable recommendation. Treatment records should be obtained from each treating physician to show whether a patient is worsening or improving. This will help the reviewer decide on future treatment procedures that are necessary. If a claim is denied by the claims administrator on the grounds that treatment is not medically necessary, the applicant can ask for an independent medical review (IMR).
All relevant medical records should be considered. Insurers, who are legally obligated to send all the medical records for the UR and IMR, sometimes fail to do so.
When all medical records fail to reach the Utilization reviewer/independent medical reviewer, the applicants can obtain and send their own records. Attorneys representing applicants usually help in this regard, by ordering records from all locations where an injured worker had obtained treatment.