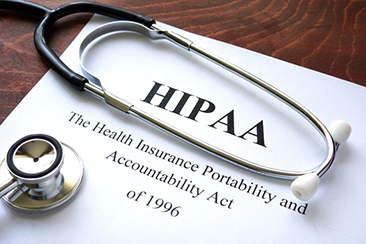 Medical records are at the center of many important processes such as medical peer review, medical claims review, and medical records retrieval. Medical and legal entities and their support services that handle these records are bound by HIPAA and need to take extra precautions to safeguard the healthcare information that pass through their hands. When the HIPAA was passed in 1996, medical records were largely paper based, and there were no risks such as those associated with electronic medical records, smartphones and social media at present. Healthcare information is more widely accessible now especially with the need to make it available for research purposes. Electronic medical records are housed in huge databases and the information contained therein is mined by researchers and healthcare businesses. Moreover, the federal government's objective of care co-ordination also requires sharing of patient healthcare information. There is an increased risk of privacy breach in the present scenario, which must be countered by effective security measures.
Though external agencies have access to medical records, these often remain inaccessible to patients themselves and their caregivers. HIPAA in the context of family and caregivers is an important consideration. The issue is how caregivers can get treating physicians to share their family member's health information with them if the need arises. A typical scenario is when adult children have to take care of their senior parents or other adults who require assistance with healthcare services. An important requirement in this regard is to be able to communicate with the treating doctors. HIPAA requires medical professionals to protect their patients' records using strong passwords, data encryption, multifactor authentication and other tools. Covered entities such as physicians may refuse to discuss medical issues with well-meaning caregivers who have to participate in medical decision-making alongside their elderly relatives. The practical way to address this problem is to have the caregiver's name added to the patient's medical records as someone to whom the doctors can release the information. This is something about which caregivers have to talk to their senior relatives. If the senior adult is unable to make health decisions independently, the caregiver could be named power of attorney for the elderly person.
Once a person obtains the legal rights to act for an elderly or disabled parent/family member, he/she must make sure that all necessary medical records are transmitted between various providers whenever necessary. This can be achieved by communicating clearly with all providers involved. The caregiver could also request to be involved in all discussions related to treatment or discharge. Many states are moving in the direction of making it easier for caregivers to take care of their relatives. For instance, the SB 675 law recently passed by California requires hospital staff to involve a patient's family during discharge discussions. This will surely help patients avoid readmission and ensuing illness. Hawaii's state legislature is also working to pass a law that would compensate family members to act as caregivers. Moves such as this would help improve health outcomes, enable elderly individuals to stay in their own homes, and also reduce abuse that seniors could face in nursing homes and other such organizations.
Undoubtedly, doctors can ensure that their patients are receiving the best care and support possible by co-operating with people assigned legally as caregivers while remaining compliant with HIPAA. By sharing the required information they can help address the practical concerns of patients who are trying to find the most effective treatments for chronic conditions.