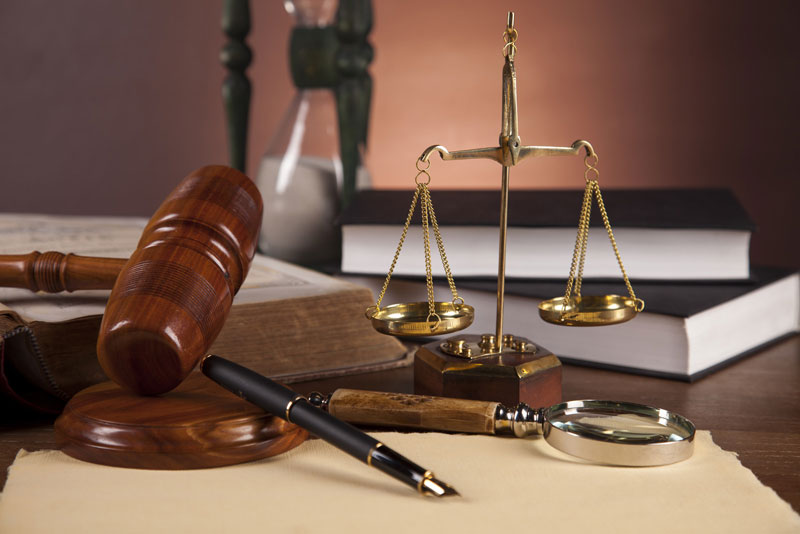 Efficiency is everything in a law firm, and time is of the essence. Now, an array of tech tools and services are available that could help improve your law practice. Among the services provided by experts, medical claims review and record review are very useful for attorneys involved in medical litigation. Law firms and lawyers utilizing advanced tech tools and solutions can experience improved efficiency, ease and quality of legal processes. In this blog, we'll look at some innovative tech tools that can help law firms and attorneys manage their practice in the cloud, boost eDiscovery and research, and keep track of all the important things in their office.
Clio: Clio is a useful legal practice management tool that helps with almost every aspect of the law firm's functioning. You can use it for managing documents, cases, calendars, for tracking and reporting time, and for accounting. Clio integrates excellently with Dropbox and Xero, the popular tools used for collaboration.
MerusCase: It is a cloud-based practice management tool that lets you manage and automate your communications, cases, calendar, court forms, templates and case files. With this, everything is in a single place, and can be accessed from anywhere. All data is secure and perfectly organized.
IFTT: Expanded as "If this, then that", this tool enables various apps to communicate to one another. Based on the triggers in one app, it enables the automation of actions within another. IFTT tool can save a document from a client email automatically into Dropbox as and when it is received or when it reaches the user's inbox.
Evernote: It is an information management tool and allows users to organize notes, audio recordings, research etc. in a single location, which can be accessed from multiple devices and by different users. To efficiently handle workflows, it also provides task management features and checklist.
Dropbox: This is a cloud-based storage solution that enables you to back up case files and other documents safely, and in an easily accessible way. Its advantage is that it provides advanced security features for sensitive documents and also enables collaboration.
CaseText: A search engine focused on legal authorities, it can speed up and increase the ease of research with artificial intelligence that can detect the cases, rules and regulations that are most relevant to a specific search term.
TinyScanner: This tool allows phones and tablets to function as scanners, using built-in cameras to scan physical documents into PDFs that can be shared via Dropbox or Evernote.
Setmore: This schedule management tool enables users to organize their own schedule. It also provides an online appointment booking system that allows clients and others to view the schedule and make their own bookings. It handles most of the appointment scheduling tasks, and the user as well as the client are sent email notifications once the booking is made.
HelloSign: It helps create legally binding contracts you can send, sign, and retrieve online. It means that you don't have to physically present contracts to clients and others to get their signatures. HelloSign can be integrated with Gmail, Dropbox, and Google Docs.
QuickBooks: This is an accounting software that helps with invoice creation, mileage tracking for meetings, managing VAT and cash flow.
Join.me: This tool is designed to facilitate online meetings and can be used to organize conference calls, screen sharing sessions, and video chat quickly and effortlessly.
Google Voice: This free tool doesn't need an entirely new phone line to work. You can set up a separate number for your firm and restrict its hours. This will ensure that clients can call or text you without reaching you on your personal number. The tool allows you to read transcribed voicemails and text messages while you are in court. You can also keep tabs on communications and bill accordingly since everything is timed.
Casetext: This is a tool that would make research easy and affordable while ensuring excellent results. It has a simple user interface. Cara, its new tool allows you to upload a legal document and it will find the relevant case law for you, thus helping you avoid hours of research.
Ravel Law: This is another research tool that provides you with information as regards how judges have ruled on previous cases.
LastPass: This is a password management tool that allows you to store passwords to different accounts, requiring just a single master password to access all of them. The advantage is that you can have the security offered by multiple unique passwords without having to remember each one because you have the single master password.
Thus, law firms and attorneys now have the convenience of using efficient tools for document management, case management, financial management, knowledge management, eDiscovery, business intelligence and so on. Along with these tools, attorneys handling medical litigation and insurance defense cases can also consider using a medical chart review service. This is definitely more cost-effective than doing the chart review process in-house. Moreover, you also benefit from a strong platform for retrieving and reviewing voluminous medical records relevant to each case. Professional service providers can lighten your work considerably, and allow you to repurpose your firm's resources to meaningful and revenue-boosting activities.
Read our blog on 6 Best Legal Document Management Software In Use Now.