Personal injury law protects the injured victim by holding the negligent party responsible or liable for the injuries and distress. Personal injury lawsuits are complicated and quite trying. They involve medical issues that are evaluated by attorneys with the assistance of medical record review companies, which is vital to get a clear idea of the case and the compensation to claim. Personal injury cases require considerable time, money and patience but filing a claim could be worth while to ensure the financial support required. It is important to understand that personal injury law covers a number of situations, and one of the most common is car accidents. In fact, the law can cover any situation in which a person negligently causes injury to another person.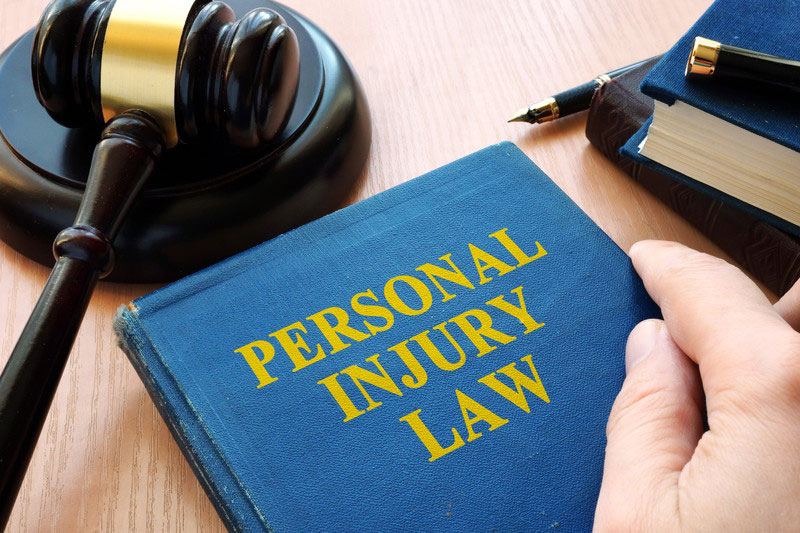 Types of Personal Injury Claims
Personal injury claims can be filed for the following:
Car accidents
Bicycle accidents
Traffic accidents
Truck accidents
Pedestrian accidents
Construction accidents
Motorcycle accidents
Workplace injuries
Dog bites
Slip and fall injuries
Medical malpractice
Nursing home negligence
Product liability
Here are some important facts to know about personal injury cases.
There is a time limit to file your personal injury claim – For the majority of personal injury cases, you have a 3-year window (from the time the injury occurred) to file your claim. This period may vary with different states in the U.S. One exception to this is when the injured victim is a child. In such a case, a claim can be made immediately but the 3-year window doesn't start until the child is 18 years old. Personal injury victims must remain alert of this time limit because once it is over they cannot make a claim, and will not have any right to compensation.
Proving negligence is not easy – It is not easy to prove that another person is responsible for the victim's injury, which makes professional legal representation a very important consideration. While plaintiffs argue that their injuries were exceptional and the direct result of the defendant's negligent action, defendants would seek to minimize the degree of injury or try to put the blame on someone else. To ascertain the extent of a plaintiff's injuries, the plaintiff will be asked to provide documentation of the injuries, physician visits, prescriptions, surgeries and other types of medical necessities alleged in the complaint. Sometimes, plaintiffs may be required to disclose even sensitive personal information. To review the medical records, personal injury attorneys typically utilize medical record review services. They work hard on behalf of their clients to obtain fair settlements for lost wages, medical expenses, and pain and suffering.
Personal injury lawsuits involve civil court proceedings – Personal injury cases can be resolved through litigation or they may be settled outside of the courtroom. It is estimated that only 2% of personal injury tort cases go to trial whereas the rest are handled outside of the courtroom. For a settlement, both sides must come to an agreement through negotiation.
You can claim for psychological and emotional injuries apart from physical injuries – Emotional and psychological injuries include depression and anxiety and any successful claim would need support from medical providers. Doctors are trained to identify emotional and psychological injuries, so getting such support shouldn't be difficult.
Lawyers may offer a free initial consultation – Typically, personal injury lawyers provide a free initial consultation.
Each personal injury case is unique – It is important to understand that though certain types of cases can fall into specific categories, no two cases are identical. The final outcome of a personal injury lawsuit depends on a number of factors that are different for individual cases.
Claims can be made on behalf of others – In brain injury claims, for instance, the injured party lacks mental capacity and would require another person to file the claim and make crucial decisions on their behalf. Similarly, in cases where the injured party has died, a family member can make a claim on his/her behalf.
You can change your lawyer/law firm – If a person feels that he/she has instructed the wrong law firm to represent them, they can choose to seek a second opinion and have another firm represent them. The second firm will make the arrangements necessary to transfer the case over to them.
Personal injury cases take time – Due to their complex nature, personal injury lawsuits may take a long time to complete. Many cases take 2, 3, or even more years to reach settlement, especially serious injury cases. A good lawyer would keep his/her client updated at every stage of their claim.
Insurance company settlement offers may not always be fair – Insurance companies may try to limit their payment towards medical expenses and other damages to protect their own bottom lines. It is important that your claim is not undervalued and you end up facing financial adversity especially if your injury prevents you from working. Working with an experienced lawyer is important because he/she would understand your physical, financial, and mental hardships associated with the injury and work to secure adequate compensation.
Personal injury attorneys and the medical record review companies that assist them strive to understand and present the medical facts in such a way that the extent of injury and its after effects are clearly revealed. With smart legal representation, plaintiffs can remain confident of receiving the compensation they are rightfully entitled to for the injuries sustained.
Disclaimer: The facts mentioned in the blog have been sourced from reliable internet resources and are not the conclusions or opinions of MOS or any of its stakeholders. For professional legal opinion, consult a lawyer.