Tangible Benefits of Outsourcing Medical Record Review

Benefits offered form an important component of any service. At Managed Outsource Solutions (MOS), we are committed to meeting all your medical record review needs. We follow industry leading service practices to ensure maximum ROI to our clients.
Interested in more details regarding how we work in the best interests of our clients?
Call 1-800-670-280 and talk to one of our senior solutions managers.
Here are some of the key benefits you receive when partnering with MOS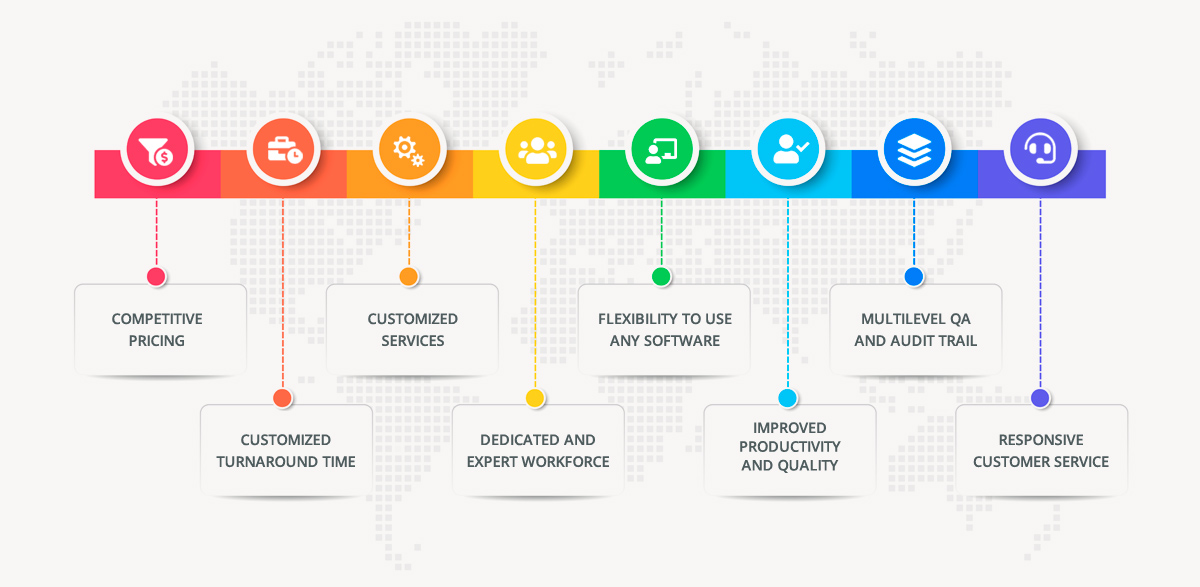 Dedicated and Expert Workforce
Our medical review team comprises highly trained and experienced professionals from medical and legal backgrounds, including physicians and registered nurse consultants. Their expertise enables them to ensure the smooth and efficient progress of each project. They have experience in handling multiple projects simultaneously. Our documentation specialists have a high level of accuracy in typing. Each project is assigned a dedicated project manager to monitor the work progress and ensure timely completion.
Customized Services
Customization is our key objective. We work giving prime focus to your specific requirements so that you receive optimized services. We follow rules and regulations set by your office in documentation and delivery.
Multilevel Quality Assurance and Audit Trail
MOS performs quality assurance tests on the level desired by our clients. You can request sample tests, which we will be happy to provide. We can provide three level QA to ensure excellent quality and accuracy in all documents we submit.
Improved Productivity and Quality
MOS provides you with cost effective solutions designed to improve productivity and quality as well as cash flow and the bottom line. With our services, you can save money and expand your business without worrying about manpower.
Flexibility to Use Any Software
Our professionals can work with any software of your choice. They are well-trained in all aspects of secure, HIPAA connectivity.
Customized Turnaround Time
We offer customized turnaround time according to client requirements.
Competitive Pricing
Our medical review services are competitively priced and clients benefit from valuable cost savings in the range of 30 – 50%.
Transparency
You can review our work any time via our secure online portal. View or download the documents you want.
Responsive Customer Service
MOS is proud to offer complete customer support to all clients. Support on your work is available at all times via phone, e-mail messenger or in person as appropriate.